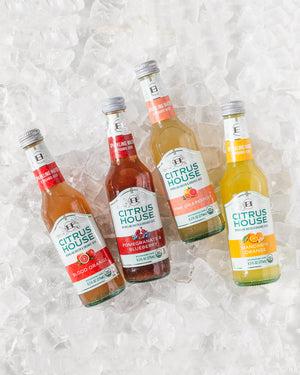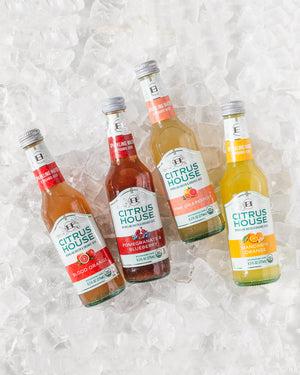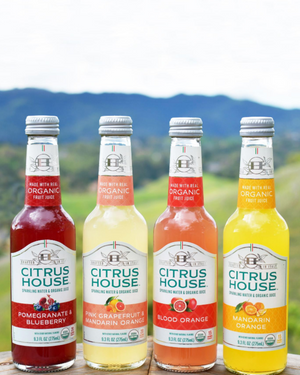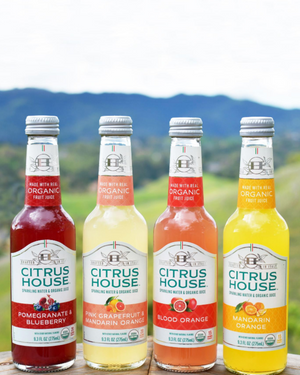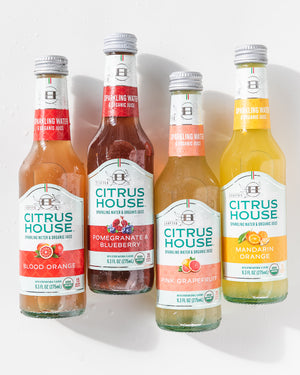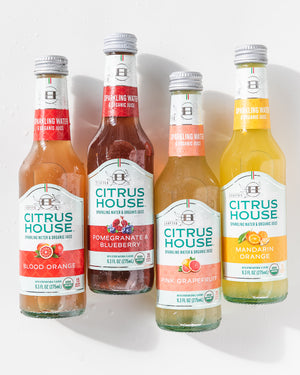 On Sale
Variety 12pk
Citrus House is a higher quality sparkling flavored water with real organic juice. No added Sugar. Only 15-20 calories per bottle. Our Variety pack includes:
3 bottles of Blood Orange
3 bottles of Mandarin Orange
3 bottles of Pink Grapefruit
3 bottles of Pomegranate Blueberry
Price
Some same as or less than Spindrift. Price too high with shipping. Wont be ordering again
Refreshing!
Best sparkling flavored water out there! I love the light & refreshing taste and the fact each flavor has real fruit juice. As someone who eats and drinks healthy products these have become my go to beverage!
Super light and refreshing
Love how these only have 3g of sugar from the added juice. Super clean and refreshing taste. I'm not a fan of sugary drinks, so this was a perfect find for me!
So good!
Love these because they have slightly more taste than canned sparkling waters and don't have any added sugar or fake sweetener. I hate the taste of stevia so glad I found these for when I want something tastier than water but not too sweet like a soda.